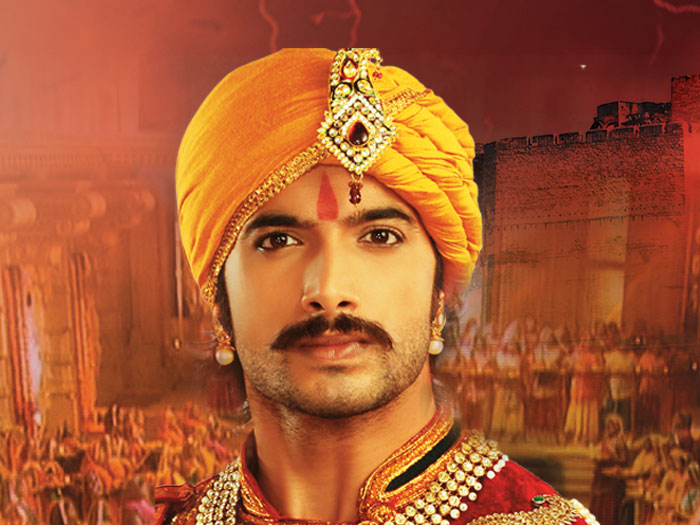 Bharat Ka Veer Putra Maharana Pratap




The Great Warrior

Duration

22 minutes

PRODUCERS

Arif Shamsi & Vaibhav Mutha

star cast

Fasial Khan, Shakti Anand, Rajshree Thakur, Aashka Goradia
About
Show
Maharana Pratap is the legendary story of India's first freedom fighter. The biggest fiction show on Indian television, with grand sets, iconic battle scenes, shot all across the country, this is an inspiring tale of courage, honour and determination.
400 years ago, mighty forces from around the world were invading India. The Afghans, Turks and the Mughals all had one burning desire - establish their dominion over the prosperous Indian land. In these difficult times, one province, Mewar gave a bold fight to its enemies. The Rajputs who ruled this flourishing territory made innumerable sacrifices in the defence of their freedom. The tales of their bravery and courage were legendary, not just in Mewar but throughout the country. Despite the unprecedented courage of the Rajputs, the Mughal forces dominated the battle fields, and it appeared that the desire of the enemies would be fulfilled not before long. In this troubled era, the soil of Mewar gave birth to its bravest son, Maharana Pratap.
This is the story of the great warrior king, the ideal son to his flawed father, a loving son to his vengeful stepmother, but above all a peerless leader to his people in trying times and one who handled his personal and state responsibilities deftly. This show chronicles the journey of the warrior king from boyhood and emphasizes his deeds which earned him the moniker "Maharana", meaning great king. This is the journey of the man who gave the great Mugal Emperor Akbar sleepless nights, and did not let him rule the province of Mewar, despite all odds, and whose ultimate death brought tears in the eyes of even his arch nemesis.